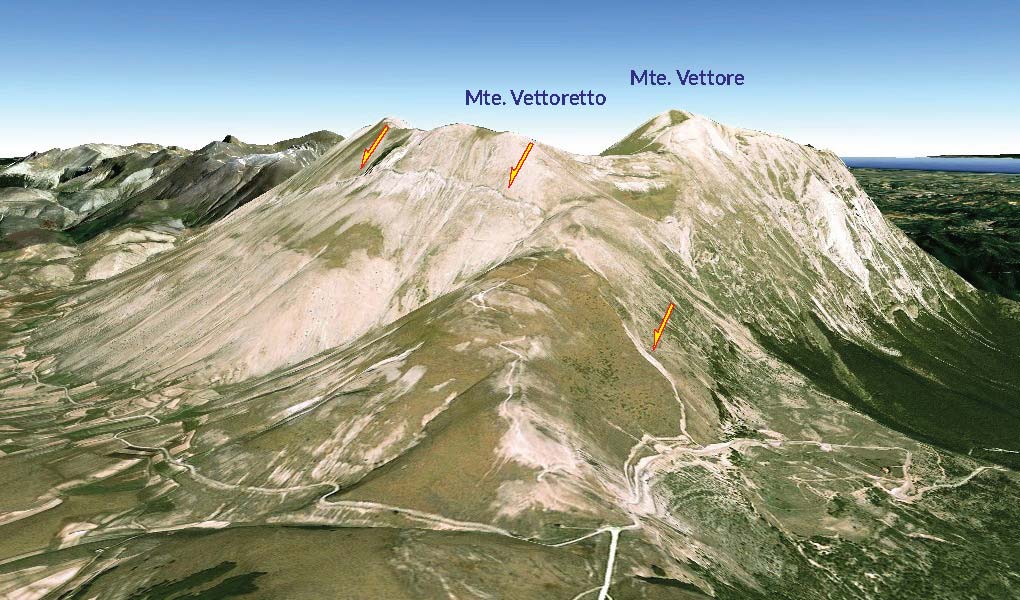 We're currently involved in the scientific rapid-response to the August 24th central Italy earthquake. We're carrying out a campaign of fieldwork with university researchers from Durham, Leeds, Sheffield, Birkbeck, and UCL, in close collaboration with Italian colleagues. This involves structural mapping of the coseismic expression of the surface rupture, alongside investigation of ongoing postseismic deformation in the form of shallow afterslip, using a range of geospatial techniques including terrestrial laser scanning, ground based structure-from-motion photogrammetry and the installation of a network of continually operating GNSS stations.
The active faults that caused such devastation in Amatrice on 24th August are tectonically linked to those responsible for the 2009 earthquake and aftershocks near L'Aquila, ca. 30km to the south-east.
Main image (above): Monte Vettore and Monte Vettoretto form the footwall of the clearly visible emergent fault (arrowed), ca. 20km north of Amatrice, Italy (oblique view from GoogleEarth, looking north).