Specialist data-rich products
designed for complex analysis
Each of our multiclient products contains a unique combination of extensive, newly collected field data, and bespoke, in-depth quantitative interpretation.
These are comprehensive studies that reflect our particular expertise in specific regions and our ability to integrate multi-disciplinary geology & geophysics data. 
Developed to provide you with in-depth data for immediate use in E&P
Whether it's regional map data or detailed analyses of fracture networks, our emphasis is to provide you with data, information and interpretation that are not otherwise available – structured and formatted so that you can incorporate them directly into your chosen G&G software package.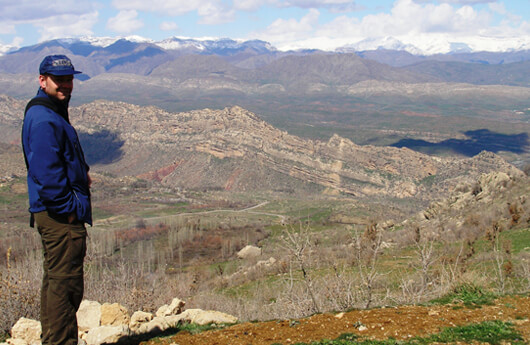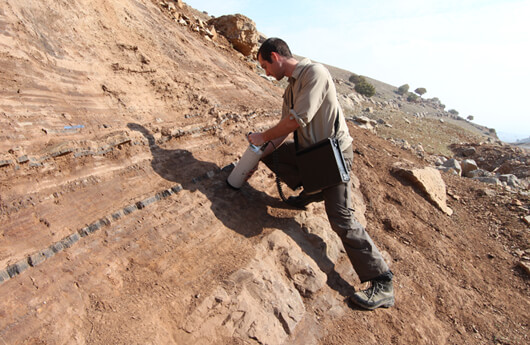 Our Specialist Data Packages
We can mix and match most components of our multiclient products: contact us if you need only some parts of a package, or want to combine parts of different packages.
For further details and pricing:
Our Specialist Zagros Data Packages
Click to view each of our specific Zagros Data Packages
Which Zagros Data Package is right for your requirements?
Zagros Regional Mapping & Balanced Cross-Sections
Price on enquiry
Area: Iran, Iraq, South East Turkey

Content: GIS structure & strat maps, balanced cross-sections, correlation charts

Purpose: To provide outcrop-scale to regional maps, linking surface stratigraphy and structure to sub-surface interpretation
Regional Appraisal of Fractured Reservoirs
Price on enquiry
Area: Kurdistan & NE Iraq

Target: Early Exploration

Content: GIS overlays, fracture assessment, seal risk, structural complexity, hydrocarbon occurrences, for all reservoir units

Purpose: To help high-grading of potential fractured reservoirs and identification of target acreage
Detailed Fracture Characterisation
Price on enquiry
Area: Cretaceous, Jurassic & Triassic Reservoirs, Kurdistan Region of Iraq

Target: Late exploration, development, production

Content: Detailed extensive quantitative fracture parameters

Purpose: To provide carefully constrained direct inputs for fracture modelling (e.g. DFNs) and well planning
Our Specialist Zechstein Data Packages
Click to view our specific Zechstein Data Package
Fractured Basement MultiClient Studies
Click to view our Factured Basment MultiClient Studies